Italian Wine Photos

Over the years I've taken many photos of wines, vineyards, wine bars, and wine shops that I've found interesting. Sharing them has brought back so many memories.

No matter how good a writer you may be, and I'm not great, words can never capture the emotion of a vineyard at dawn, a ruby colored glass of the finest Piedmont vintage or dusty old bottles lining a shop's shelves in some half-forgotten Italian village

Enjoy then some of these photos of Italian wine and vineyards and if you have any to share please do so at the bottom of the page.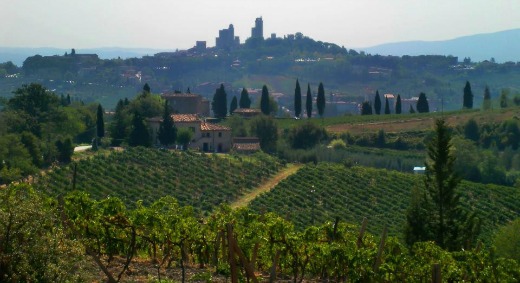 Aren't the rolling hills, covered in vineyards, gorgeous. This was taken in Tuscany, early spring, last year by Ingrid and shared in a dedicated "Ingrid" gallery on my other site - click here to see it.  One of the best ways to really experience this countryside and these landscapes is to stay at a winery. I've selected a few that may be of interest - click here to view them.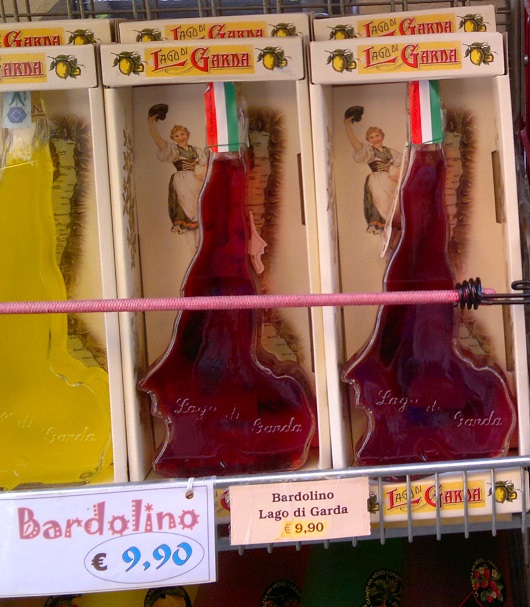 I saw these interestingly shaped bottles on sale in Sirmione. Sirmione is a wonderful little town and if you're not sure why check out my wife Maria's guide to Sirmione which is packed full of stunning photos. As for this wine? No idea...I never bought any.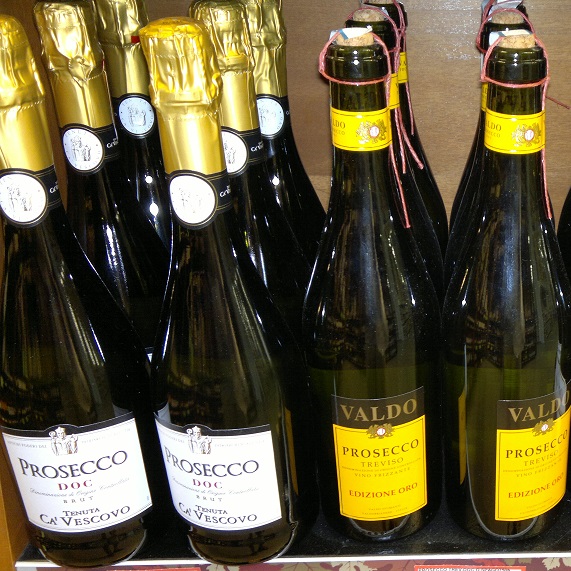 A couple of cheaper Proseccos that I've enjoyed in the past. Just thinking about Prosecco makes me long for summer days and before I know it I'm singing the Prosecco song. Would you like to learn to sing the Prosecco song? Then you can watch the video here.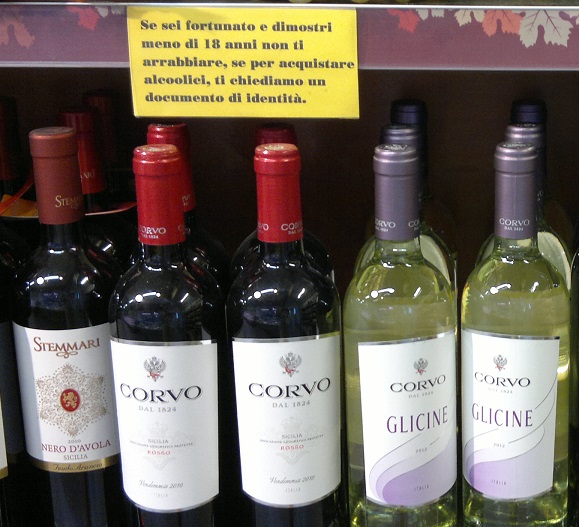 Sicilian wine just keeps on getting better and better as some of the Sicilian wine on my site proves. These in the photo are great value offerings at under ten Euros.
If you ever think of visiting Sicily then I have a fantastic secret to share. It is called the San Rocco (click for more) and is like something straight out of the Godfather movie.
Lastly, don't you love the sign above the wines? If you don't understand Italian it basically says: "Are you lucky and appear to be young and under eighteen? Don't get madthen  if we ask for proof of identity".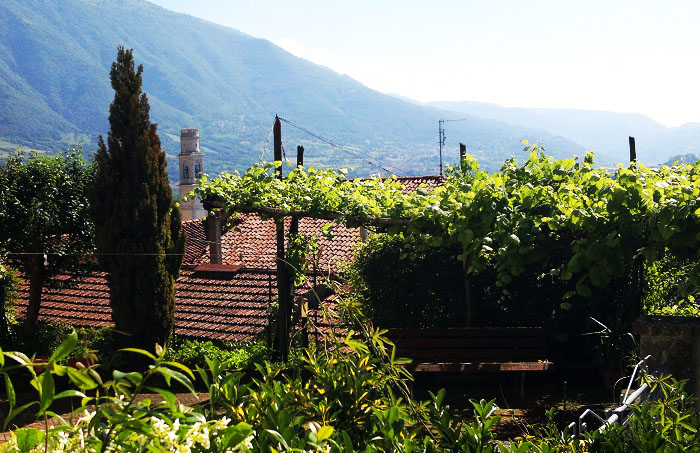 Vineyards and rooftops in Italy. This was taken near Marostica which is considered one of the loveliest towns in all of Italy.
Now these are great wines. The Sartori I Saltari  "Le Vigne di Turano" is amazing as is the Franciacorta Cuvée Brut .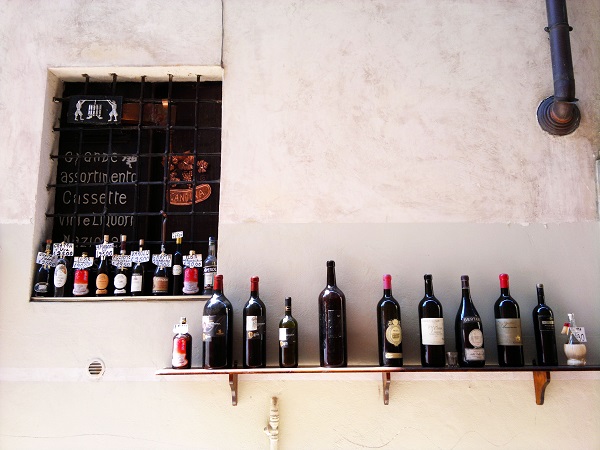 I loved this little wine shop that I stumbled across on a boiling hot summer's day in July. Ten, well actually eleven, wine bottles hanging on a wall :-)
More Galleries

Photos of Italian wine and vineyards click here.
Photos of vineyards under the sun on an Italian Island.
Return from Italian wine photos to the home page.

Have A Great Photo or Story to Share?
Do you have a story to tell or photo to share? Simply send it to us below...