As an Amazon Associate I earn from qualifying purchases. Support us by using our links to Amazon when you shop.
A Wine Tour in Piedmont Italy
Looking for a wine tour in Piedmont Italy? Don't bother you can do your own wine tour just as easily and it will be much more fun.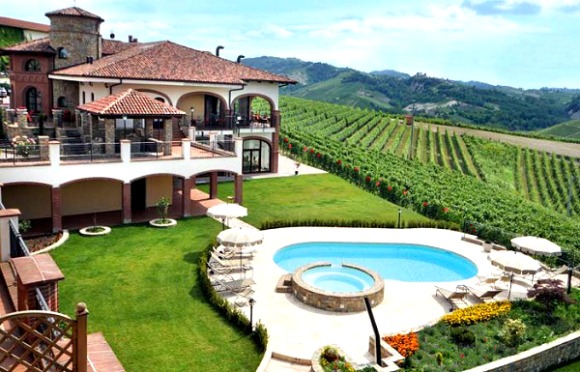 In Piedmont Italy there are a couple of superb places to stay in the heart of the Langhe wine region. Base yourself at one of these places and exploring the wine region of Piedmont becomes easy.
So if your next trip to Italy is to Piedmont and if the wine region of Piedmont is on your list of places to visit, and let's face it why wouldn't it be, then this page shares those places I really recommend.
I'm not going to give some long list of hotels only a few I can really recommend with complete confidence. Every hotel or bed and breakfast I feature is a place I know personally and all are full of character, offer great value and are in superb locations.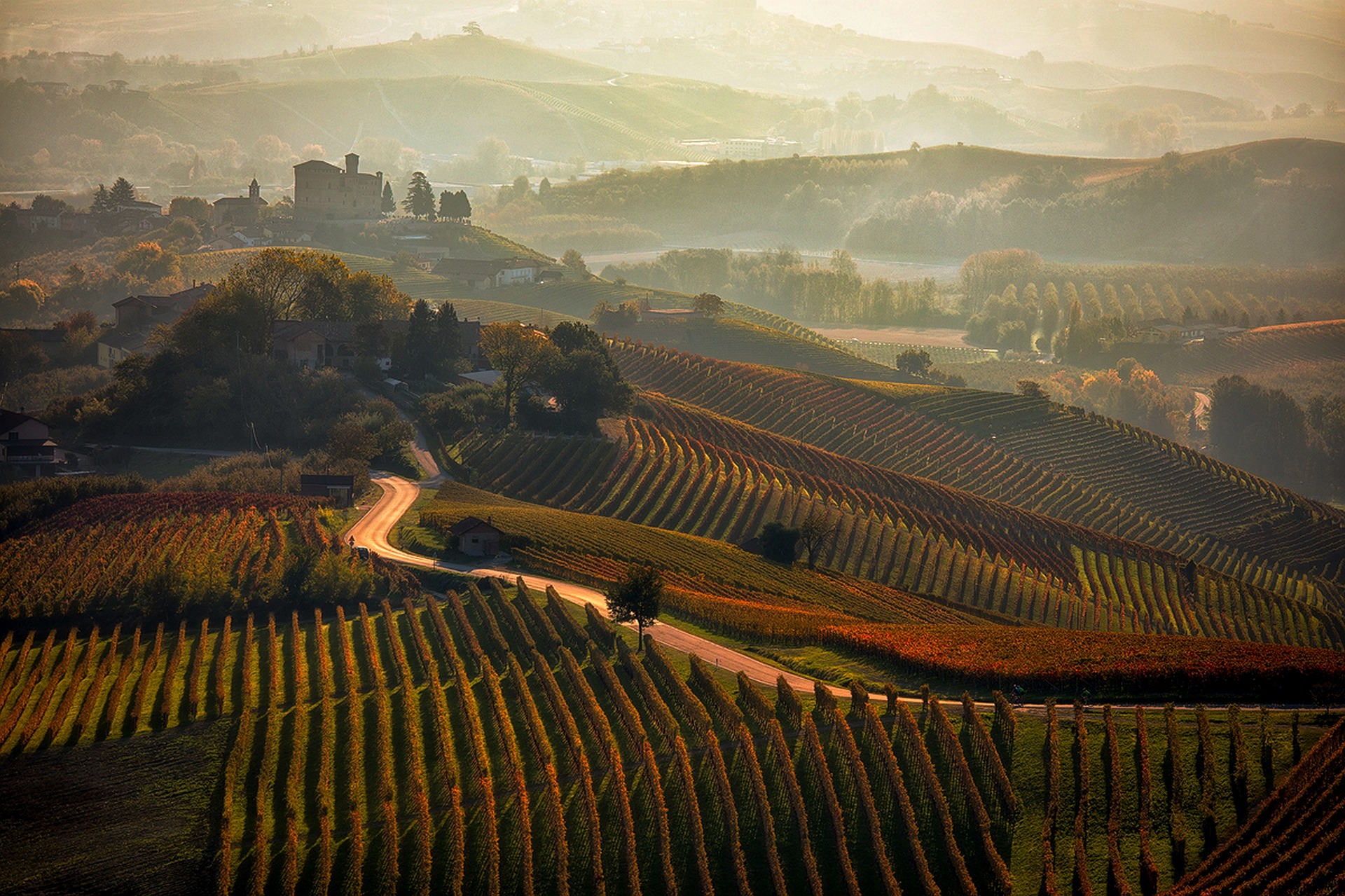 Let me get on with it then...

1) The Villa Lauri is located in Neive which is considered by experts to be one of the loveliest villages in all of Italy with some gorgeous vineyards nearby.  
It is nothing pretentious just a very friendly family run hotel, spotlessly clean and with an absolutely amazing restaurant. For more on the Villa Lauri click here.
2) La Morra is really right in the heart of the Langhe and therefore the Antico Podere Tota Virginia (see at top of page) could not better located to explore this beautiful corner of Italy.
The views from this lovingly converted farmhouse are quite spectacular and the hotel's restaurant serves up some incredible local dishes including many involving truffles for which the area is famous. For more on this hotel and some photos too click here.

3) The Corte Gondina is also in La Morra and an excellent alternative to the Antico Podere Tota Virginia. This is a small, character filled hotel and the owners are dedicated to making time spent here just that extra bit special. For more and booking details click here.

If you don't feel you can manage a wine tour in Italy on your own then you are welcome to contact me and I will suggest some excellent tour operators specializing in Italian wine tours.


---
Return from Wine Tour in Piedmont Italy to the Best Italian Wine Home Page