Wineries near Rome
If you are visiting Rome you really want it to be special that's why Maria (my wife) has chosen four hotels that are as special as Rome itself. Which are they? Click for the answer.
Rome and Wine

It would be a shame to visit Rome yet miss out on trying some of the fabulous wines from this part of Italy and to miss out on visiting a famous Roman wine estate.
You don't have to though. Here then are two great options that any wine lover is sure to enjoy...
Cheese & Wine in Rome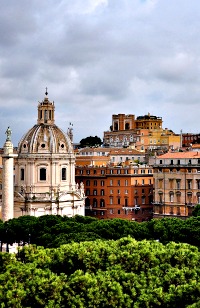 Having a great time in Rome and really don't want to leave? Or perhaps your time is limited and you can't take the time to visit wineries outside of Rome?
Not to worry you can still get to try some of the fabulous wines of the Roman region and a selection of absolutely wonderful cheeses and salami too.
Simply join this tasting at L'Angolo Divino, Rome's legendary wine bar.
L'Angolo Divino has been running for over fifty years and with this tour you'll get to taste great wines in the company of one of Rome's foremost experts.
Definitely not something you'll want to miss out on.
This is a very popular outing so to secure your place click here now.
Discovering Frascati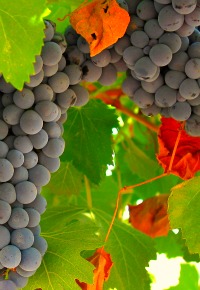 An afternoon you'll never forget on a journey through the gorgeous scenery of the Frascati countryside in the company of an English-speaking Italian wine expert.
Travel those famous hills around Rome, discovering ancient farmhouses, olive groves and vineyards all under the gentle Roman sun. Don't think that's all though. The highlight is the visit and wine tasting at the Pallavicini Wine Estate.
This centuries old estate is owned by one of Italy's most respected noble families. They'll open their doors to you and allow you a tasting of some of their finest wines. An experience you'll remember for always. To start making memories click here.
Need a fabulous hotel in Rome? Try these!

Return from wineries near Rome to the home page of Best-Italian-Wine.com
Have a Wine or Vineyard Tale to Share?
Do you have a great story about Italy, Italian wine a particular wine estate or wine region? Share it!
What Other Visitors Have Said
Click below to see contributions from other visitors to this page...


Frascati Wines Not rated yet
Who has never heard of Frascati wine? It became famous (again) with the Dolce Vita, when Richard Burton and Liz would drink it whilst escaping to the Castelli …

My Uncle in Rome Died & Left Expensive Wine Not rated yet
Recently my zio (uncle)in Rome died and left me thirty-five bottles of some very expensive wine including some Brunello wine dating back many decades and …